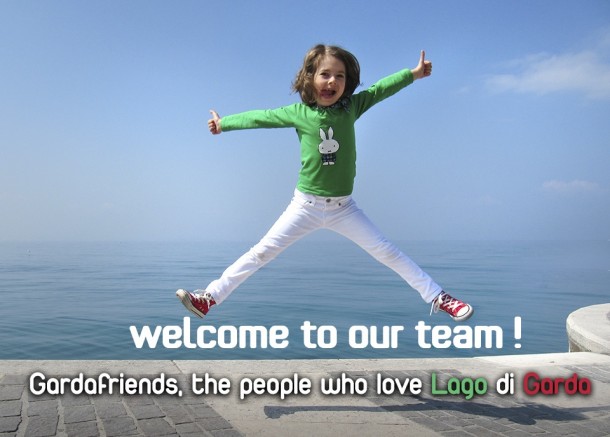 Welcome to our Team !
It's an honor for us to have you in our team.  It's our dream and mission to unite all people in the world that love Lago di Garda.  We like to show the world the beauty of Lago di Garda and we need your help to succeed!
No team member yet?  Contact us and maybe you can joint the great team behind the Gardafriends Facebook page
Some basic rules
OK, it's very easy to use Facebook but managing a page is a little different from managing your own profile.  Below we give you some basic rules and tips.  Please follow these.  Grazie!
1. Keep it short
Posts between 100 and 150 characters get more likes, comments and shares than longer posts.
2. Be Relevant
Our fans are people who love Lago di Garda
3. Be educational
People love to share how-to guides and tips (about Lago di Garda)
4. Be seasonable
Tailor the content to the season or topicality (snow at the Lake, an upcoming event,…)
5. Be consistent
Try to post on a regular base and keep at least 30 minutes between 2 posts.
6. Use your authentic voice
People are our fans because they like our dream, mission and what we do. Keep this in mind when you create a post.
7. Offer value
Before you share something on Facebook, ask yourself if you think our fans will find value in the content.
8. No advertising